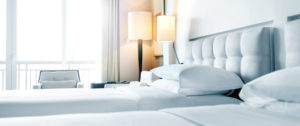 Fit out Finance is pleased to announce it's new partnership arrangement with established and substantial leasing broker, WestWon Ltd. The move will see WestWon take a 42% share in our parent company, Business Funding Portal Ltd, whilst Fit Out Finance and their clients will benefit from WestWon's significant investment and commitment to staff, processes, systems and compliance.
PERSONAL SERVICE
In an increasingly regulated environment, Mark Jones, MD of Fit Out Finance has long recognised the importance of strong and compliant systems, however previous offers had involved him losing the valuable Fit Out Finance brand and diluting the personal service he enjoys offering to business owners, many of whom operate in the hotel and leisure sector.
Mark Says "I have known Jeremy Hall (CEO of WestWon) for more than 20 years, in which time he has successfully sold one leasing business to a global corporation and grown another to be one of the largest brokerages in the UK. We could only partner with someone who respected both the Fit Out Finance brand and our hands-on approach with customers. The deal with WestWon meets these requirements perfectly".
PERFECT MATCH
WestWon operates in a number of niche sectors, including office furniture leasing; their forward strategy is to increase their dominance of distinct but strong market niches both by organic growth and by acquisition. Partnering with Fit Out Finance will cement their position in the office fit out sector and create inroads to the buoyant and interesting hotel and leisure sector.
As WestWon CEO, Jeremy Hall puts it "Whilst we are committed to growing through acquisition, it is critical that both partners benefit from the transaction, and can see a way to work together. We are working with Fit Out Finance to bring their branding and website in line with ours; they will also have a discreet version of our CRM system however, Mark is very much in control of day-to-day operations. Both parties are convinced that this relationship will be to the benefit of customers and introducers using Fit out Finance".
Meanwhile Fit Out Finance has recognised that, whilst their front end offering and customer service are exceptional, it is very difficult for a small independent brokerage to remain complaint and fully efficient in their systems; joining forces with WestWon will enable them to concentrate on their front end offering, confident in the knowledge that their introducers and customers are benefitting from state of the art systems and a powerful and bespoke client/deal management system.
For more information, please email mark@fitoutfinance.co.uk or call him directly on 07932 075754
https://www.fitoutfinance.co.uk/wp-content/uploads/2018/01/Fit-Out-Finance-logo.png
0
0
Oliver Lane
https://www.fitoutfinance.co.uk/wp-content/uploads/2018/01/Fit-Out-Finance-logo.png
Oliver Lane
2018-02-15 14:32:21
2019-11-28 10:59:06
Fit Out Finance Announces New Partnership With WestWon Ltd