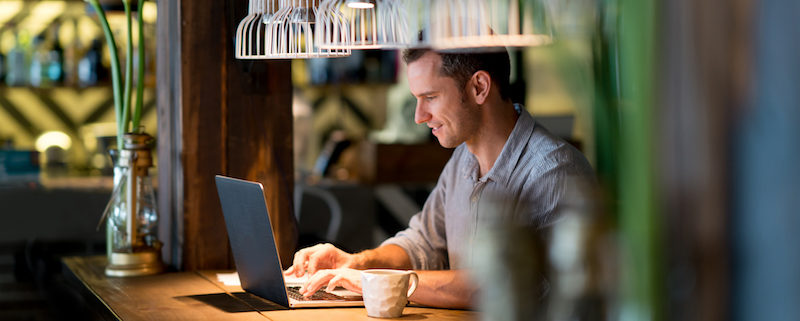 Naturally people will spend more time in your bars and dining areas – and therefore spend more money – if the décor, visual impact and ambiance encourage them to do so. So, how can you improve the ambiance and grow your hotel business at the same time?
Typical alternative investment solutions for bars and dining areas include
Theming – it is important to consider the right look and feel, something that fits with the overall character of your property or area of the hotel.
Décor – how you choose to bring the theme to life in terms of colour, paints and wallpapers.
Carpets and curtains – an essential part of the design of bars and dining areas that will be attractive to customers.
Lighting – significant in creating an ambiance. What light is required spot lights, full lights, wall lights and where does lighting need to be installed?
Audio visual including TVs and sound systems – TVs are probably desirable in certain locations in bars; sound systems with location variability can help set the mood at different times of the day, evenings and weekends.
Furniture – tables and chairs go without saying – but what about bar stools, high tables, sofas, coffee tables and other furniture that might work well in transforming space and making it more enticing.
Art and wall furniture – don't forget to consider what goes on the walls. People pay attention and it could just add that finishing touch, creating an environment in which guests will choose to relax.
Think about target audiences. If you are going for a truly mixed use feel – proceed with caution. Be sensitive to where the money comes from. Positioning as a family Sunday lunch venue but looking to provide sports programming can create a conflict if not delicately managed. Create different areas creatively and efficiently.
Further reading:
Why the time is right to invest in your hospitality business.
Why investing in mixed-use is perfect for your hotel business.
A mixed use hotel fit out finance case study.
Free download
Want the entire 9 Step 'Invest for Profit – 9 ways alternative funding can impact your hotel and restaurant business and create growth' guide? Grab your free copy here.
https://www.fitoutfinance.co.uk/wp-content/uploads/2018/01/Fit-Out-For-Retail.jpg
533
800
Mark Jones
https://www.fitoutfinance.co.uk/wp-content/uploads/2018/01/Fit-Out-Finance-logo.png
Mark Jones
2018-10-12 15:24:22
2018-11-05 11:57:02
Why investing in your bars and dining areas are good for your hotel business?