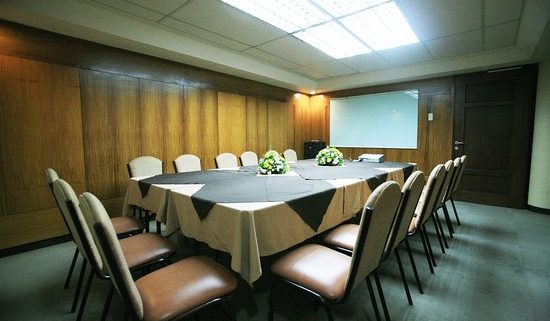 It's likely you have some form of investment strategy when it comes to improving your business. However, before considering further or new investment, deciding on which areas to invest in and where to source funding, take a step back. A mixed-use hotel business is one of the best strategies to adopt.
The key to transforming the profitability of your hotel/restaurant business lies in thinking of ways to successfully use the space and the facilities on offer as optimally as possible.
If there are a wider number of uses for your hotel, it will be full more frequently which means it will be returning more revenue for continual re-investment and improvement.
Why is investing in a mixed-use hotel business a good thing?
You already have the infrastructure in place. It is being used and ready for increased use. The best way to increase revenue is to make better use of available assets.
A mixed-use hotel business allows you to build additional and quantifiable revenue streams.
A mixed-use hotel business helps owners and managers to access new and wider customer audiences. This might open up entirely new clusters at different times of day which may lead to repeat bookings, using facilities that might otherwise sit unused at certain times of day.
Optimising use of available space will directly impact on occupancy and revenue.
Impact on the kitchen
Firing up a kitchen costs £100s every day with the additional labour costs of having a chef not generating revenue if the dining room isn't open until 6pm. As with other areas of the operation, if it is working harder it is making more from the facilities.
This may not necessarily be a direct contribution to the bottom line, but it certainly impacts overheads.
Impact on space and room bookings
Space is a valuable and expensive commodity in hotels and restaurant businesses. Empty, dormant rooms are a problem and need to be maximised. As a hotelier you are paying for a fair amount of space, either in rent or in energy costs, so consider transforming dead areas so they begin to make a return.
Whilst there are benefits to a marginal costing model on selling guest rooms and filling the hotel, discounted hotel rooms are less likely to deliver the type of guest with high discretionary spend.
Alternative finance looks at the sorts of things banks don't always finance. They prefer the solid value of bricks and mortar. Specialist alternative finance providers will see the commercial value of business-critical assets, including fit-out.
Further reading:
Why the time is right to invest in your hospitality business.
A mixed use hotel fit out finance case study.
Free download
Want the entire 9 Step 'Invest for Profit – 9 ways alternative funding can impact your hotel and restaurant business and create growth' guide? Grab your free copy here.
https://www.fitoutfinance.co.uk/wp-content/uploads/2018/09/Image-for-IHS-blog-2-mixed-use-Crown-Hotel-meeting-room.jpg
367
550
Mark Jones
https://www.fitoutfinance.co.uk/wp-content/uploads/2018/01/Fit-Out-Finance-logo.png
Mark Jones
2018-09-26 10:33:35
2018-11-05 11:57:36
Why is investing in a mixed-use hotel business a sensible approach?